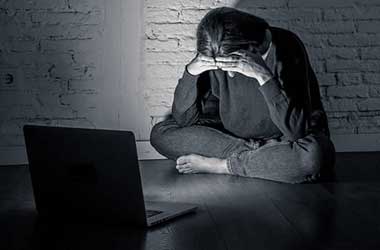 Summary
The UK's problem gambling rate remained statistically stable at 0.2% in 2022
Overall gambling participation also stayed below the pre-pandemic height
The BGC has welcomed the figures and once again stated that reforms must be based on evidence
The problem gambling rate in the UK remains essentially unchanged throughout 2022, with gambling participation also staying stable, according to the UK Gambling Commission (UKGC).
Reacting to the latest figures, the Betting and Gaming Council (BGC) hailed the "positive progress" that the industry has made in protecting players, and reiterated its call for the government to adopt an evidence-based approach to gambling reform.
The figures show a different picture of problem gambling in the UK as the OHID recently released an update to their gambling harms report and stated that it was becoming a public health concern.
UK Problem Gambling Rate Stable at 0.2%
The results of the UKGC's latest quarterly telephone survey show that the country's problem gambling rate in 2022 slightly dropped to 0.2% from 0.3% in 2021. Gambling participation has also remained below pre-pandemic levels at 44% over the past four weeks.
Meanwhile, with the problem gambling rate and participation remaining stable, the UKGC noted an increase in the moderate risk rate, with the figure jumping to 1.3% by December 2022, from 0.8% in the same period in 2021.
While overall gambling participation has not returned to 2019 levels, in-person gambling was up 25% in the past four weeks, an indication of the continued recovery of the retail sector which was shut during COVID-19. Majority of those engaging in in-person betting were male customers aged between 25 and 34.
The UKGC also saw a significant increase in National Lottery participation, with more people participating in draws and instant games.
The UKGC also reported that online gambling participation remained "statistically stable" at 27% in 2022.
Gambling perception slightly improved last year, with the number of people linking the activity to criminality falling to 41% from 42% in 2021. The regulator said 30% of those surveyed (both gamblers and non-gamblers) view gambling as fair, a similar figure reported in 2021.
BGC Maintains Reform Must Focus Problem Gambling
The latest figures are a real slap in the face for anti-gambling prohibitionists who are pushing for blanket measures in the ongoing Gambling Act Review, according to BGC Chief Executive Michael Dugher. The BGC boss maintains that any major reform should be targeted at the small minority who are vulnerable to harm, not the vast majority who practice safe and responsible gambling.
Gambling reformists are advocating for stringent measures to be implemented in the gambling sector, including affordability checks which the BGC has described as "intrusive". The industry body argues such move would only drive customers into the black market.