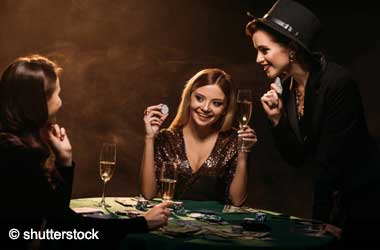 Summary:
The GambleAware study looks into the gambling experiences of women in the UK
There are multiple factors driving women to gamble, including marketing and advertising
The research recommends normalizing gambling conversations and providing customized support for women
British women are motivated to gamble by the desire to win money and recover losses, develop and maintain connections, as well as escape negative emotions. Industry practices such as gendered advertising are also key drivers of gambling among women in the UK.
These finds are based on GambleAware's recently-published final report on British Women and Gambling.
The study looks into the gambling experiences of British women, what drives them to gamble, and the factors that make them susceptible to gambling harms. The research, conducted by the University of Bristol and IFF Research, with support from GamCare, was commissioned by GambleAware to build knowledge of the lived experiences of women regarding gambling, this comes after Coral were pulled up by the ASA over targeting new mothers.
Marketing and Advertising Enticing Women to Gamble More
According to the report, women's participation in gambling activities is mainly driven by four factors, one of which is the financial benefit they get from gambling. British women are more likely to gamble because of the idea of winning money.
The study also points to psychological drivers, such as chasing positive emotions and avoiding negative emotions. The buzz and thrill associated with gambling often result in positive emotions, allowing women to temporarily escape from boredom, loneliness, trauma and stress.
Women also see gambling as a way to build and maintain relationships. They tend to downplay the risks of gambling harm because of the social benefit they get from gambling.
Industry practices also motivate women to continue to gamble. Marketing campaigns targeting female customers, incentives offered by gambling operators, and the accessibility of gambling entice them to gamble more often and try new gambling products. This was one of the main concerns raised by GambleAware's Chief Commissioning Officer Anna Hargrave, who said marketing is having an impact on women's gambling behavior.
While not everyone who gambles will experience harms, there are multiple factors cited in the study that could increase the risk of gambling harms among women. These include poverty, relationship factors such as family norms, spending more time at home, and domestic abuse, gendered advertising, as well as trauma, stress, and addiction.
Barriers to Getting Help Must be Addressed
The research emphasized the importance of providing adequate support to women who may be harmed by gambling and breaking down the barriers that prevent them from seeking help. The study said gambling conversations must be destigmatized, and communication and awareness regarding gambling harm prevention, treatment, and support must be improved.
Researchers also recommend the establishment of gender-specific support services and expanding the role of women with lived experiences.