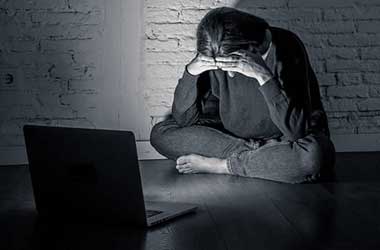 Summary:
The new study found that 0.7% of the UK population experience problem gambling
That figure is higher than the 0.3% earlier reported by the Gambling Commission
The fiscal burden per year associated with problem gambling is £1.40 billion
The rate of problem gambling in the UK is estimated to be 0.7%, higher than what was indicated in the latest gambling participation and prevalence survey published by the Gambling Commission in October 2022.
This is one of the key findings of new research which examined the costs of gambling-related harms to the UK government.
The new study, titled "Fiscal Costs and Benefits of Problem Gambling: Towards Better Estimates", was conducted by the National Institute of Economic and Social Research (NIESR), the longest-established independent research institute in Great Britain.
The research was funded by the Gambling Commission and looks into the fiscal benefits and costs of gambling. It aims to provide better estimates of the fiscal costs associated with problem gambling to help inform policymakers as they introduce new changes to the UK's gambling laws as part of the ongoing Gambling Act Review.
UK Problem Gambling Rate at 0.7%
The NIESR study estimates that 0.7% of the total UK population experience problem gambling. This translates to around 380,000 Brits aged 16 years and older and living in private accommodation. The central fiscal cost of problem gambling to the exchequer sits at £1.40 billion per year. Based on that figure, the fiscal cost per person experiencing problem gambling is around £3,700 each year, the research shows.
According to the report, people dealing with problem gambling are more likely to avail of public services, with most of the fiscal costs accounting for welfare support, homeless support, increased healthcare, and criminal justice costs.
The actual figures could be higher, with researchers noting in the report that their calculations are likely an "under-estimate" of the true fiscal burden associated with problem gambling. This is mainly due to a lack of publicly available data which had prevented them from calculating the costs to "affected others".
The findings of the NIESR study concerning the rate of problem gambling clashes with the Gambling Commission's latest quarterly survey on gambling participation and prevalence which shows that the problem gambling rate in the UK is "statistically stable" at 0.2%.
Report Recommendations
Based on the study's findings, the NIESR recommends that the government recognize the fiscal costs of problem gambling in the upcoming Gambling Act Review White Paper. Furthermore, there must be clear screening diagnostics for people experiencing problem gambling in future rounds of the Wealth and Assets Survey.
The Gambling Commission must also conduct large-scale data collection, especially in terms of examining the link between problem gambling and "affected others" and between problem gambling and suicide.