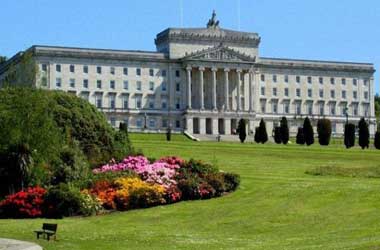 There have been calls for a long time now in Northern Ireland for the government to make significant changes to the existing gambling regulations which many believe are archaic.
The gambling market is governed by the 1985 Betting, Gaming, Lotteries and Amusements Order.
The government has finally decided to move ahead with revamping the gambling market and rolling out new regulation. The first phase will deal with land based gambling while the second phase will target the online gambling market.
Some of the proposed changes that gambling operators will have to deal with include complying with a new set of gaming regulations, making a mandatory donation each year to fund problem gambling research and treatment and being able to open on Sunday's and Good Friday.
Licensed gambling operators welcomed these changes as they have called for the Sunday ban to be lifted for a long time. Most of the top sports including the Premier League and Wimbledon host their big games on Sunday and Irish bettors don't have a place to walk in and place their bets. As a result, they turn to unlicensed betting sites on Sunday and this hurts the revenues of licensed betting operators.
The new laws also has a new definition for cheating as now even attempted cheating will be classified as cheating. A special focus has been put on underage gambling to prevent children from falling into the trap of gambling addiction.
The proposed legislation is set to be introduced into legislation this month and supporters of the bill are confident that it will pass through. If the bill is approved, a lot of short term changes will be implemented immediately while more serious issues will be addressed in detail by all stakeholders before a final solution is arrived at.
iGaming Regulations – Second Phase
The initial focus will be given to the land based casino and retail betting industry. Once those changes are implemented, the focus will then move to the online gaming and sports betting market. The current gaming regulation has not been touched for the last 35 years and does not have provision to control the growing iGaming market in Northern Ireland.
A minister supporting the proposed bill said that the general consensus is that legislators want some of the existing regulations to be relaxed but also want new regulations to be put in place to offer better protection to minors and bettors throughout the country.