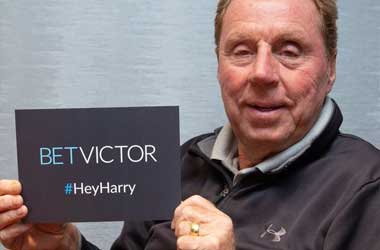 The UK continues to look at different ways to reduce the number of problem gamblers in the country and offer better protection to those under the age of 18. The latest proposal that is being discussed in stopping celebrities and reality TV starts from endorsing gambling related brand and services.
GambleAware recently published a report which showed that gambling related content that fell within the regulations of the Advertising Standards Authority (ASA) has the ability to significantly impact individuals below the age of 18.
The study showed that the earlier estimate of a potential impact of gambling endorsed content on young people was underestimated.
The Committees of Advertising Practice (CAP) which is responsible for putting in place advertising rules and regulations for the UK decided to launch a public consultation process in light of the GambleAware report. The old rule stated that if a gambling ad appealed more to children than to adults, it would be banned. The new rule states that if the ad appeals to children in any way, it will be banned even if it is focused on attracting adults.
CAP has launched a public consultation process to get feedback on this proposed new advertising regulation. Currently, there are a number of gambling adverts that are backed by popular celebrities including footballers Michael Owen, Harry Redknapp and coach José Mourinho.
BetVictor
&nbsp
Under the new rules, these ads will be banned. However, ads that feature older celebrities like Ray Winstone will not be banned since it targets an older generation. Bet365 uses Winstone in a lot of their ads.
However, most gambling brands tend to use a host of young celebrities, reality starts from the popular Love Island and social media influencers to advertise their brand. Based on public feedback, CAP will make a final decision and then enforce the new rules.
Gambling Opponents Want Complete Ad Ban
In 2019, the UK rolled out a whistle-to-whistle ban that prevented gambling ads from being broadcasted during any sports broadcast. This ban was also rolled out to protect young people from being targeted by gambling ads.
Gambling opponents continue to campaign hard to get gambling ads banned completely. However, CAP said there was not enough evidence to call for a blanket ban on all gambling ads. CAP also did not approve the GambleAware recommendation which called for gambling ads to be restricted in all mediums where more than 25 percent of the audience was below the age of 18.