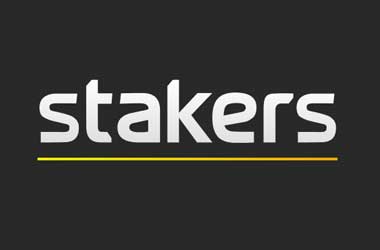 Stakers which was earlier licensed by the UK Gambling Commission (UKGC) to offer online gambling services in the UK has decided to forfeit its online betting license after losing a license appeal.
The First Tier Tribunal dismissed Staker's license appeal and Stakers decided that it made more business sense for them to forfeit their online gaming license and pull out of the UK market.
The UK gambling market is one of the most competitive gaming markets in the world right now and gaming operators have been under a lot of scrutiny in recent years as the UKGC has faced criticism for not doing enough to enforce gaming regulationsand compliance .
The UKGC has the right to review any licensed operator based on section 116 of the 2005 Gambling Act and does not have to provide a clear cut reason for doing so. The UKGC decided to launch an investigation into Stakers in March 2020 and suspended its gaming license immediately.
Stakers was unable to offer online gaming services with a license suspension and was also not allowed to accept new UK players. The UKGC claimed that Stakers carried out operations that violated the condition of the gaming license but gave no specific details. The gambling watchdog also instructed Stakers to allow its players to withdraw their winnings and instruct them to no longer place any bets at the site.
Stakers filed an appeal with the First Tier Tribunal to withdraw its license suspension but the tribunal dismissed the appeal and asked the gaming operator to wait for a hearing. The First Tier Tribunal finally made an official decision to dismiss the appeal in April 2021.
More Business Sense To Exit
The legal team representing Stakers said that it took the First Tier Tribunal a total of 12 months to issue a decision from the time of the license suspension. Since Stakers was unable to do business in the UK during this time, its gaming revenues and brand value in the UK plummeted during the last 12 months.
As a result, Stakers decided to take a business decision and forfeit its UK gaming license instead of launching another appeal and fighting the suspension decision. Stakers would have potentially had a chance to get back its gaming license by paying the UKGC a big fine. Stakers decided that it was not in a position to pay any fine to the UKGC and has since exited the UK betting market for good.