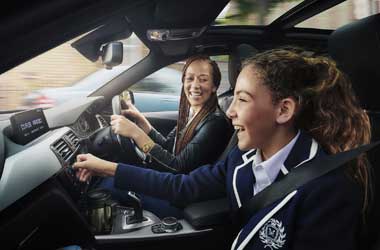 Summary
Radio gambling ads target children in during school run
Anti-gambling opponents call for Government to do more
Entain decides not to run radio gambling ads during school times
Nielsen carried out a detailed survey on the UK gambling marketing with a focus on gambling advertising.
The results show that gambling operators are the second biggest spenders on radio advertising during the last 12 months.
Gambling Radio Ads During School Time
The biggest spender on radio advertising is the UK government who have run lots of radio ads regarding COVID-19 during the last 12 months. Gambling operators are second and what is concerning is that most of their gambling ads on radio run during 8 am to 9 am and between 3 pm to 4 pm.
This is peak school time as most parents tend to have their children in the car during this time either dropping them off to school or picking them up and driving them back home. While parents get bombarded with radio gambling ads during this time, school children are also forced to listen to these ads which include a mix of UK lottery ads, online casino ads and sports betting ads.
Nielsen analysts found that 5 percent of all gambling radio ads spending was done during school hours. Data from the last 12 months showed that over 1,200 hours of gambling radio ads were run during this period.
Children Must Be Protected
Stats from the UK government show that millions of children get transported to school and back during weekdays. The last survey carried out by the Department for Transport shows that 8.9 million children go to school with 46 percent of those between the ages of 5 and 10 going by car and 23 percent between the ages of 11 and 16 going by car.
Labour MP Carolyn Harris who has been one of the biggest advocates for responsible gambling in the UK said the current advertising rules were a national disgrace as it did nothing to protect children from being exposed to gambling ads and also exposed vulnerable adults.
Entain which is one of the biggest gambling operators in the UK decided to take action once this survey became public. The operator which owns a number of popular brands such as Gala Casino, Ladbrokes, Eurobet and Gala Bingo had added a new clause to its media buying program that will now stop gambling advertising on the radio during the school run.
The UK government is expected to release a new set of guidelines and regulations in 2022.