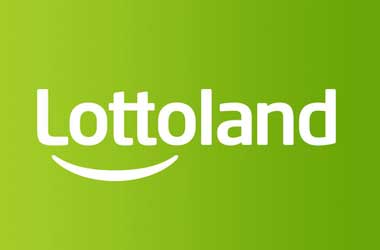 Summary
ASA pulls up Lottoland for misleading online gambling ads
ASA said the ads made it appear like Lottoland was offering a lottery service instead of betting
Lottoland agreed to make changes to the ads but they weren't applied due to 3rd party issues
The UK's Advertising Standards Authority (ASA) has upheld a complaint against "misleading" advertisements run by online gambling company Lottoland.
The complaint stemmed from two Lottoland adverts which appeared on Bing and Google in early 2020. One ad shown on Bing read, "Lottoland Irish Lottery – Only £2 Here". A second ad had the caption, "£209m US Powerball Lotto. £56m Megamillions 6for1. Contact us. Play Here".
Lottoland who was fined in 2021 by the UKG for multiple violations, ran similar adverts on Google, with one ad reading, "Charity Combo for £2. Win-win charity Lotto + BRC Scratch 5. Support UK Charities Here.", prompting the complainant to reach out to ASA and question the appropriateness of the ads.
ASA Affirms Lottoland Online Ads Were Misleading
ASA deemed the advertisements "misleading", allowing customers to interpret the term "Lotto" as lottery. This gave the perception that Lottoland was providing customers with an opportunity to buy tickets and participate in official lottery draws, when in fact its main area of business is offering online bets on the outcome of lottery draws.
In its latest assessment, ASA concluded that because the term "Lotto" was used in all of the ads, some of which also made references to "US Powerball Lotto" and "Irish Lottery", consumers thought Lottoland was offering a lottery service and that they would contribute to charitable causes through their participation in that service.
Lottoland Blames Third-Party Issues for Ad Flaws
Responding to the initial complaint, Lottoland said that it had previously agreed to implement changes to its advertising so that the ads would accurately represent the service that the company offers, which is betting. But the changes weren't successfully applied due to issues with third-party ad templates and settings, Lottoland explained.
The company said that the ads that were shown on Bing came as a result of some problems with the search engine's settings whereby all key parts of the ad were accidentally generated by combining random text from different online sources. As to the adverts on Google, Lottoland said it also encountered issues with word count and spacing.
In its latest decision, ASA concluded that Lottoland's ads broke the UK's non-broadcast advertising code (CAP Code) and that those ads should not be allowed to appear in the same form again. The agency also advised Lottoland to avoid repeating the same mistake by ensuring that all marketing materials clearly reference betting.