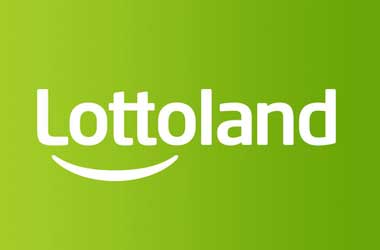 The UK Gambling Commission (UKGC) has come down hard on EU Lotto, which is the company operating Lottoland's UK facing website.
The operator has been slapped with a heavy £760,000 fine as it failed to meet its social responsibilities and not having in place proper anti-money laundering protocols.
Apart from the fine, the operator will also be facing independent audits going forward to fix all of its shortcomings.
The UKGC uncovered several deficiencies in EU Lotto's operations when it comes to responsible gaming and anti-money laundering efforts. This is not the first time that EU Lotto has been warned by the UK gambling watchdog. A formal warning was also sent out for multiple failures reported between October 2019 and November 2020.
The exact failings of EU Lotto include not paying attention to customers who frequently changed their deposit limits. This should have been a major red flag highlighting the fact that a customer is becoming addicted to gambling and has trouble controlling their gambling habits. Additionally, the operator failed to carry out financial and affordability assessments on their customers.
Most customer interactions by the operator involved a simple email being sent to players that highlighted their listed responsible gambling tools. There was no attempt to require a customer response which indicated that the operator wasn't really committed to responsible gambling protocols.
The UKGC also pulled up EU Lotto for not having in place a better protocol for customer interactions. Customers who exhibited signs of problem gambling should have received more than just a regular email that was sent out to all customers. Most of the time, the operator only noticed problem customers when they reached threshold triggers and did not investigate closely whether there were other risk factors to consider.
AML Failures
When the UKGC probed deeper into EU Lotto's operations, it noticed several anti-money laundering deficiencies. One notable example is that the operator did not review and analyse bank statements that were sent in by players. These statements would have been useful in proving that the players were at the right address and not just funnelling money from overseas.
Another mistake that was highlighted by the UKGC is that customer accounts were not restricted while they were under review for source of funds requests. Players also could use third party debit cards for their betting activities. UKGC Executive Director Helen Venn pointed out they would continue to crackdown on operators who did not comply with regulations.