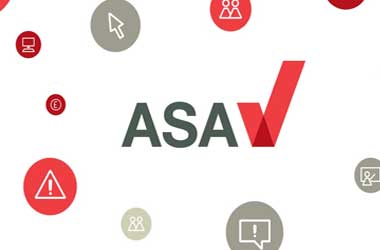 The UK Advertising Standards Authority (ASA) is in the midst of a year-long project to monitor the presence of age-restricted ads on various child-friendly sites and YouTube channels.
For the second quarter of 2020, the ASA found 70 gambling ads from four operators, placed on eight sites and YouTube channels that focused on children.
The ASA monitors the ads displayed of more than 50 sites and channels with significantly large populations of underage subscribers. Once the ASA finds an age-restricted ad on these sites and channels, their protocol is to contact the advertiser and push for the removal of the offending ads.
For the second quarter of 2020, the ASA has found 159 age-restricted ads from 35 advertisers, displayed on 34 sites and five YouTube channels.
High in fat, salt or sugar (HFSS) ads were the most frequent offender, with 78 different ads observed by the ASA from 29 advertisers. HFSS ads were deployed on 24 websites and five YouTube channels. Gambling ads were the second most frequent offenders, then alcohol ads, and one instance of an e-cigarette advertisement.
ASA's Child Avatars Reveal Minors' Online Experience
Guy Parker, the chief executive for the ASA, said that the watchdog is using advanced technology to protect children from ads that should only be seen by adults. Parker noted that the ASA has more programs forthcoming with the same goal, with the aim of reducing advertisers' reach on children.
The ASA's use of avatars that mimic the Internet use of children began last year, to reveal what children today are exposed to online. In April 2019, the ASA released their first set of findings: 43 gambling operators were found to have advertised their products and services to the ASA's child avatars.
Of the 43 operators, five were eventually found to have violated gambling ad rules. While all five acknowledged that their ads were served to minors, some companies pointed to third-party marketing partners as the real culprit.
In 2020, the ASA's Committee of Advertising Practice (CAP) noted the surge of eSports betting ads, which is popular among minors. The CAP advised operators to ensure that their eSports betting ads are not shown to children.
Gambling Ads Migrating Online
Showing ads for adult products to children remains a larger problem online than in traditional media such as television and radio.
The ASA has stated that children seeing gambling ads on television are becoming rarer, due to stricter controls on when and where gambling ads can be advertised. In 2019, only 2% of all TV ads seen were related to gambling.