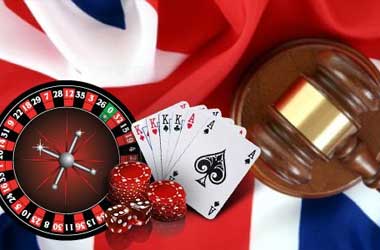 The UK Gambling Commission (UKGC) has initiated a consultation exercise that seeks views on stringent rules that will mandate gambling operators to reign in on processes that cause problem gambling issues to their players.
Launched earlier this week, the consultation is calling for the opinions of gamblers, operators, and other stakeholders to determine whether stricter rules need to be introduced to ensure that UK gambling operators are able to identify clients who stand a higher risk of getting harmed by gambling.
The commission further reiterated it has high expectations on the feedback from all the parties involved in the consultation. The gambling watchdog said it was looking forward to reviewing all the proposals aimed towards giving gambling operators the authorization to share any information they may have about a client's vulnerability.
The UKGC also expects a proper assessment of a customer's ability to fund their gambling habits based on the thresholds instituted by the gambling regulator. The commission is exploring ways of determining how these affordability thresholds will be calculated and the parameters through which they will be carried out.
The UKGC has given gambling operators and other stakeholders until January 12, 2021, to submit their views on the matter before tangible regulations are formulated and enforced.
Industry Shortcomings
According to the Gambling Commission, licensed online gambling operators in the UK have always had the ability to single out any customer that they feel may be negatively impacted by their gambling habits. The problem is that gambling operators have not been sufficiently using this power to prevent harm.
UKGC Executive Director, Tim Miller pointed out that despite improving client interaction processes, there was overwhelming evidence showing that a majority of online operators are doing the bare minimum in instituting thresholds for the appropriate action.
He further added that it is now up to the UKGC to formulate strict requirements, through open dialogue with license holders, players, and other stakeholders to see to it that all players are well protected from the dangers of gambling harm.
Time for Action
The timing of these consultations comes hot on the heels of the commission cracking down on three iGaming operators that failed in their responsibilities regarding the implementation of money laundering deterrents and neglecting their social responsibilities.
GAN plc, BGO Entertainment and NetBet Enterprises Limited, were found to have not done enough to protect potential problem gamblers and fail to implement proper anti money laundering protocols.