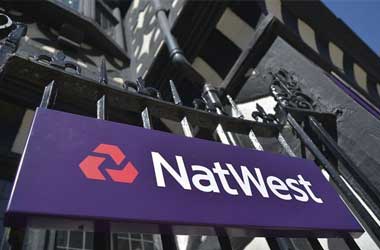 With problem gambling continuing to be significant issue in Britain, the need to provide gamblers with tools to curb compulsive gambling has been growing.
The UK Gambling Commission (UKGC) is working with all stakeholders to see if each one can do their part to reduce problem gambling numbers in the country.
NatWest Bank which is one of the top banks in England has gone a step further in ensuring that their customers are better supported when it comes to online gambling. The bank has introduced a debit card blocker that enables customers to bar all betting related transactions for up to two days.
NatWest has also made the utilization of this feature very straightforward. All customers can readily access this gaming control feature via their NatWest mobile app. They can go through a set of simple steps that allow them to activate the block and, in turn, bar all gambling transactions that take place via their debit card.
It is essential to point out that once you have chosen to activate the blocker, it will remain effective until such a time you choose to disable it. Nonetheless, even after disabling the feature, one still has to wait another 48 hours before they can be allowed to conduct any gambling transactions via their debit card.
In April 2020, the British government introduced a ban on the use of credit cards for online betting. This was all in a move to discourage players from getting into debt via their credit cards to fund their online gambling activities. NatWest bank had already adhered to these credit card parameters.
The new debit card blocker is an extension of the earlier tool and will provide problem gamblers and those players looking to set limits on their gambling spend with better protection.
NatWest and GamCare Partnership
In November 2019, GAMCARE formed a partnership with NatWest. This partnership was created with the sole aim of providing advice, support and treatment to compulsive gamblers around the country.
NatWest provided separate space at their banks for GAMCARE staff to offer their support to NatWest customers who need help with their gambling habits. This assistance and support is not only offered to problem gamblers; it is also availed to members of their families who are directly affected by this behaviour.
GamCare CEO, Anna Hemmings said she was happy to see NatWest Bank providing its customers with the option to block gaming transactions, citing it as a very effective recovery tool.