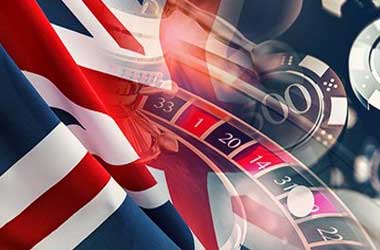 The latest report from the United Kingdom Gambling Commission (UKGC) shows a decline in online gaming revenues for the month of August.
This might come as a surprise to some iGaming pundits who expected online casino revenues to be strong since land based casinos were closed in August.
The UKGC report took into consideration combined iGaming revenues from the top operators in the market who account for nearly 80 percent of the online casino market share.
The stats show that gross gambling yield (GGY) in August was £406 million which is a 12 percent decline when compared year-on-year. July saw a decline of 4 percent in GGY year-on-year.
This was the second consecutive month where both sports betting and iGaming revenues dropped. Market analysts say one of the main reasons for the drop was due to the fact that football in Europe including the English Premier League went their summer break.
The report showed that the amount of sports bets dropped by 12 percent and the number of online bets declined by 2 percent. The only gaming category that witnessed an increase in revenue was online slots which went up by 1 percent in August. The rest of the gaming categories all reported a decline in revenue.
Poker revenues dropped by 8 percent, virtual betting fell by 16 percent, eSports betting plunged down by 29 percent and online casino games dropped by 10 percent. The UKGC said that it was hard to predict how the iGaming market in the UK would behave in light of COVID-19 which has had a major impact on player behaviour.
GambleAware Announces List Of Donors
The UKGC and gambling operators continue to work together to curb gambling addiction and provide problem gambling help to players across the country. One of the main ways gambling operators help to curb problem gambling is by making large donations which is used to educate players on the harms of problem gambling and to offer problem gamblers the help they deserve.
GambleAware recently announced that it had received a total of £2.29 million in voluntary donations from April to September 2020. This amount does not reflect additional funding that the organization has received from regulatory settlements special donations.
GambleAware confirmed that the biggest donations during this period came from Gamesys who donated £450,000, Betway who gave £134,000 and 888 Holdings who gave £50,000.