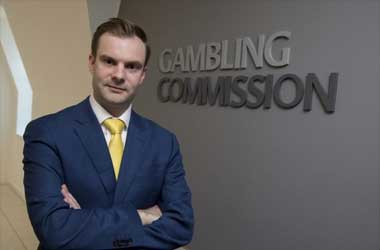 The UK Gambling Commission (UKGC) is one of the most respected gambling regulators in the world. UKGC Director Tim Miller recently spoke at the conference for International Association of Gaming Regulators (IAGR) and shared some of the challenges that regulators around the world are going to face in the coming months.
Miller said the gambling market was growing at an exponential rate and it was becoming more challenging for gaming regulators around the world to keep up with this explosive growth and the new issues that internationalisation posed.
The UKGC chief highlighted the fact that through recent mergers and acquisitions there are now a number of multi-billion dollar gambling giants that were more than willing to take on gaming regulators around the world and file expensive lawsuits against them.
Miller also pointed out that a number of gambling operators were in expansion mode and were launching out into international markets. While the gaming regulator could control what's happening within their jurisdiction, it was very difficult for them to be on top of what the operator was doing in international markets.
Gaming regulators also had issues when dealing with other gambling markets due to the different cultures and restrictions. Miller said that internationalisation continued to pose new challenges as well as highlight old ones that gaming regulators have deal with in the past.
UKGC Budget One Of The Problems
The UKGC has received a lot of criticism in the last few years for bowing down to powerful stakeholders and lobbyists for the gambling industry. Problem gambling rates in the UK have seen a drop in 2021 but had been growing previously which the UKGC has copped flak for not being more stringent with its gaming regulations and protecting UK players.
The on-going pressure on the UKGC and the UK Government resulted in a special committee launching a review into the 2005 Gambling Act. When the review is completed, gambling regulations in the UK are expected to get a major overhaul.
Miller said that the gambling market in the UK now generated £14.1billion per year and this number is set to increase in 2022. He also highlighted the budget for the UKGC which stood at £18 million per year and made reference to how hard it was for the UKGC to manage a multi-billion dollar industry with such a small budget.
Miller called on all regulators to work together to make gambling safer and fairer for all involved.