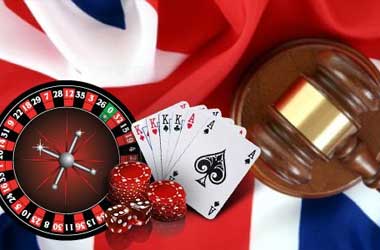 The UK Gambling Commission (UKGC) has been under immense pressure to do more to offer better protection to gamblers and reduce the number of problem gamblers in the UK.
The gambling watchdog has rolled out different measures in recent years and it appears that they might finally be having some success.
A report from the UKGC based on a recent market survey shows that overall participation in gambling related activities has dropped by over 41 percent in June 2021 and the number of at risk gamblers have also dropped during this period.
The 41 percent drop shows a 3.5% drop when compared to June 2020. The numbers in June 2020 was low due to the COVID-19 outbreak that resulted in a wide scale retail gambling closures. When the National Lottery numbers were not taken into consideration, the overall number of Brits gambling dropped to 28.3 percent during the four week period. During this same period in June 2020, the number was at 30.5 percent.
The report showed that overall gambling rates in the UK dropped by across all gambling categories and age groups. The UKGC did point out that in some categories the decline was rather insignificant to read much into it. One of the main reasons for the decline is due to a drop in retail gambling activities.
Online Gambling Increases
Retail gambling numbers in the UK have dropped significantly mostly due to the COVID-19 virus. Retail gambling in 2019 stood at 34.9 percent, dropped to 31.8 percent in 2020 and fell even further to 24.1 percent in June 2021.
While retail gambling numbers dropped, online gambling numbers have increased. This comes as no surprise as the online gambling traffic increased during the long lockdown in the UK. However, the report does not show a massive spike in online gambling traffic as it went up from 16.8 percent in 2020 to 17.6 percent in 2021.
The UKGC pointed out that the major force behind the retail and online gambling numbers comes from National Lottery players who decided that they will start buying online tickets since retail shops were not doing business. The National Lottery retail sales saw it drop from 19.9 percent to 14.7 percent while its online ticket sales went up from 11.4 percent to 13.8 percent.
The number of problem gamblers stood at 0.4 percent which was lower than 2020. The biggest decline was with young people as the numbers dropped from 1.4 percent to 0.7 percent.