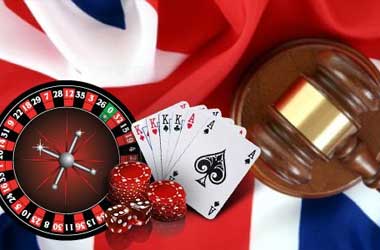 UK gaming and betting operators have been under the pump in the last few months as the UK government and the UK Gambling Commission (UKGC) have taken steps to tighten gambling regulations, make gambling advertising protocols more stringent and push for operators to adopt a more responsible gaming outlook.
The Department for Digital, Culture, Media and Sport (DCMS) is also currently reviewing the 2005 Gaming Act and are expected to make significant changes that will curtail the liberty of gaming and betting operators.
Betting and gaming operators will now have to pay higher licensing fees as DCSM has given approval for the UKGC to raise licensing fees from Oct 1, 2021. The DCMS had carried out a consultation into the funding programs of the UKGC in Jan 2021 and concluded that the UKGC needed to receive more funding in order to carry out its regulatory responsibility properly.
One of the ways that the UKGC will be able to bring in more money is by raising the licensing fees. The increase in licensing fees will be as follows from Oct 1. Remote operating annual licensing fees will increase by 55 percent; all UKGC annual licensing fees will go up by 60 percent, all annual fee discounts for multiple and combined licenses will be removed from Oct 1. Non-remote annual licensing fees will be increased by 15 percent but this will come into effect only from 1 April 2022.
UKGC Needs More Funds
DCMS made it clear that the UKGC is cash strapped and is in urgent need of more financing in order to successfully carry out its responsibilities for the next decade. The UKGC had multiple areas that needed to be revamped on a regular basis which included increasing its overall expertise as a world-class gambling watchdog, carrying out regular and extensive training of UKGC staff and investing in technology that will help them to receive, analyse and use data to its advantage.
While gaming and betting operators are happy with the significant increase in gaming license fees, DCMS pointed out that a flat licensing fee structure has been in place since 2009 and it was time for the licensing fee structure to be upgraded to current market standards. DCMS also pointed out that the operating costs for the UKGC had gone up significantly in recent years but the licensing fee structure remained the same.