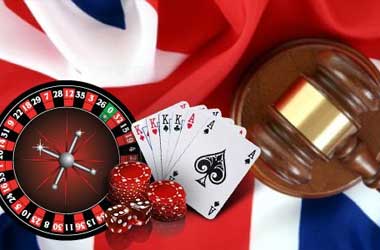 The UK Gambling Commission (UKGC) has tried different strategies in the last couple of years to come up with better ways to protect Brits from problem gambling.
Some of those steps have brought good results while others have not had much of an impact.
The latest move by the gambling watchdog has appeared to work very well.
The UKGC launched a remote player interaction consultation in November and has confirmed that it has been very pleased with the response.
The UKGC set up a digital and private player consultation program on Nov 3. The idea was to get direct information from players involved in the online gambling industry and tap their minds and see how best the UKGC could help them with regards to better player protection and reducing gambling harm.
The UKGC said that it had received a great response from players and as a result has decided to extend the one month public consultation process. The process was expected to close in December 2020 but will now be open till Feb 9, 2021.
The consultation process is not just open to UK players but to all stakeholders involved in the gambling industry. However, the focus is to get direct feedback from players who spend a lot of time at online casinos.
A representative for the UKGC said that the commission decided to extend the date for the campaign as it would enable them to get a lot more detailed feedback directly from the players and collate evidence that will enable them to make informed decisions.
Feedback To Be Used For Process Improvements
Critics of the UKGC will claim that this remote player interaction consultation is an eyewash and will not result in any major changes. The UKGC has been criticized for being too lenient with online gaming operators and not doing enough to protect players. The Commission has passed the buck in the past claiming that licensed operators need to do more to protect players.
Player feedback is expected to give the gambling watchdog a clear picture as what players expect and want from licensed gaming operators going forward. The UKGC is looking to get licensed operators set specific standards when it comes to process and procedures regarding player affordability details and problem gambling signs.
The UKGC is asking players to share their ideas on what these specific standards should be. We will have to wait till next year to see what the UKGC will decide based on this feedback.