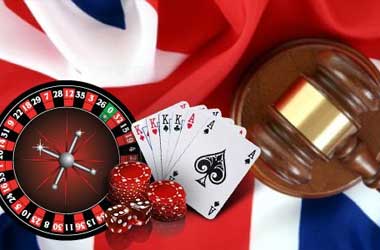 Summary
UKGC guidance reminds operators of their consumer protection obligations
The regulator expects to see full compliance with the new requirements
The new consumer protection regulations get rolled out on Sep 12
Ahead of the implementation of new consumer protection rules, the UK Gambling Commission (UKGC) has issued a guidance to help operators get a deeper understanding of the new requirements and encourage full compliance.
The new rules, which will take effect on September 12, have been introduced after the UKGC found some operators are still neglecting their safer gambling obligations. The new set of requirements revolves around monitoring gambling harm indicators, adopting automated processes to identify at-risk customers, and evaluating customer interactions.
The recently-issued guidance outlines the actions and policies that gambling companies must adopt to identify and protect consumers at risk of gambling harm.
Under the new rules, operators are required to put in place effective customer interaction systems and procedures designed to reduce gambling-related harm. The said systems should cover the key elements of customer interaction, namely, identification, action, and evaluation.
Operators must also regularly assess whether or not their overall approach is working.
The guidance reminds licensees of the importance of monitoring customer activity, utilizing gambling harm indicators, and taking prompt, tailored action when customers are found at risk of gambling harm.
To identify potential harm, operators must use a range of indicators, including customer spend, spending patterns, time spent gambling, use of gambling management tools, customer-led contact, as well as gambling behavior and account indicators. Gambling businesses are also urged not to offer new bonuses to at-risk customers.
Operators should comply with the strengthened requirements at all times and must ensure that third-party providers also abide by the rules.
The UKGC will engage with the operators to answer all queries they might have about the new rules. The agency will also hold further consultation with the industry on the matter and will release more updates when the consultation kicks off.
UKGC Warns of Harsh Punishments for Violators
The new guidance should give the industry enough time to prepare for the full implementation of the new rules in September, and the UKGC is expecting the highest level of compliance from each operator, said Andrew Rhodes, the Commission's CEO.
Rhodes, who was formally appointed to the agency's top post just a month ago, stressed that every gambling business has a responsibility to prevent gambling harm and the Commission will not hesitate to take stringent actions against those committing regulatory breaches.