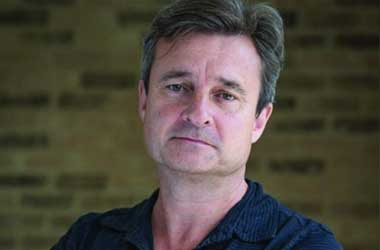 Summary
The UKGC plans to implement heavier penalties for repeat offenders
Chairman Marcus Boyle says the industry needs tougher regulations
Boyle is hopeful that the Gambling Review will bring a positive change to the sector
Gambling legislation has taken center stage in the UK in recent months as the government carries out its review of the country's gambling laws.
So far, political discussions have pointed to one thing – regulatory reforms are needed to better govern the industry and reduce the risks of gambling-related harm. This has also been the main goal of Marcus Boyle since he assumed the role of UK Gambling Commission (UKGC) Chairman back in September 2021.
Boyle recently shared his plans for the UK's gambling sector where he highlighted the need for better regulation that would benefit all parties, including the consumers and the industry in general.
Boyle has acknowledged that the gambling industry is evolving fast which requires enhanced efforts from the government, especially in terms of minimizing gambling-related harm. One area that Boyle will be focusing on during his five-year tenure as UKGC Chair is operator accountability.
Repeat Offenders Shouldn't Be Tolerated
Following months of gathering feedback from academics, government officials, gambling operators, charities, and individuals with lived experience, Boyle and his colleagues at the UKGC identified some flaws in regulation, specifically in terms of sanctioning erring operators.
Boyle is particularly concerned with the huge number of repeat offenders. Within five years, the commission imposed £130 million in total penalties on gambling operators but that proved ineffective in urging compliance.
Despite being previously slapped with fines, some gambling operators continue to commit the same violations, especially when it comes to customer care and protection. Boyle said this needs to be addressed by implementing tougher penalties, such as handing down cumulative sanction packages that will see licenses being revoked for persistently failing operators.
Boyle stressed that the government should demand more accountability from operators by forcing them to adhere to the conditions attached to their licenses and promoting the highest compliance across the industry.
The UKGC is also looking to work with the leading operators to examine safer gambling methods aimed at identifying those vulnerable to harm and what operators can do to protect them.
UKGC Welcomes Gambling Act Review
Boyle's plans also include launching a new mandatory standards accreditation system that will recognize operators achieving the highest levels. The agency will also set up a Single Customer View, a centralized platform that will allow for a more efficient and holistic gathering and monitoring of customer data.
Boyle is confident that the Gambling Act review will lead to a regulatory environment fit for the gambling industry and will enable the UKGC to perform its functions more effectively.