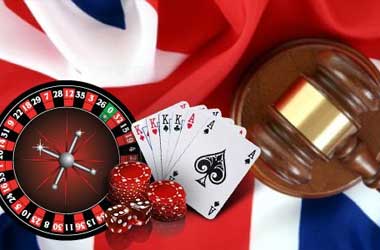 Summary:
The UKGC has rolled out a new website hub providing further guidance on white label compliance
The Commission reminded licensees that it's their responsibility to ensure third parties comply with the rules
Failure to maintain control of third parties can lead to licence revocation
UK gambling firms engaged in white-label partnerships have been reminded of their duties and obligations when transacting with third parties. This comes as the UK Gambling Commission (UKGC) rolled out a new test hub providing further guidance on the rules and requirements that operators must adhere to regarding white-label arrangements.
UKGC Says Compliance Responsibility Rests with Licensee
The Commission launched the new hub as some operators that allow their services to be used by third parties under white-label deals had not been fully compliant with the rules. In particular, the UKGC uncovered failures regarding due diligence checks on third parties.
This has resulted in enforcement action being taken against the offenders, the most recent of which was a £316,250 fine imposed by the UKGC on white-label specialist TGB Europe.
Operators can access the new hub under the Commission website's "Compliance" section. It sets out expectations and obligations of gambling companies doing business with other firms, including non-licensed entities.
The new hub provides further details on the licensees' responsibilities for third parties as well as white-label partnerships and the requirements that they need to comply with under the UKGC's Licence Conditions and Codes of Practice (LCCP).
In the new hub, the Commission highlights that the responsibility for compliance of all white-labeled sites and platforms sits with the licence holder.
Licensed operators entering into white-label partnerships must conduct adequate due diligence on the third parties they're transacting with to ensure that they are competent and reliable and that they conduct themselves in accordance with the LCCP. The UKGC places heavy emphasis on compliance with social responsibility and anti-money laundering requirements.
Non-Compliance Could Result in Loss of Licence
The new hub reminds licensees to know their customers and make prompt interventions when needed. The UKGC makes it clear that operators failing to maintain sufficient control of third parties could risk having their permits suspended or revoked.
UKGC Deputy CEO Sarah Gardner touched on this subject during her speech at the KPMG Gibraltar eSummit held on June 15, where she unveiled that the Commission will shortly publish two items relating to third parties and white label arrangements. It forms part of the UKGC's advice to the government when the White Paper was published.