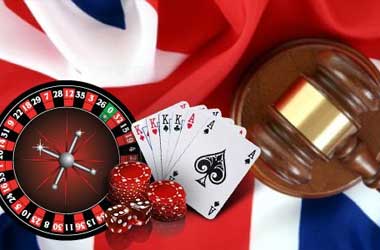 Summary:
The UKGC said changes to online slots games resulted in reduced play intensity
Its assessment also found the new measures had no harmful unintended consequences for players
The Commission said it won't be complacent despite the positive results
In October 2021, the UK Gambling Commission (UKGC) implemented a package of changes to online games to strengthen the protections and controls for players.
The regulator recently released its assessment of the impact of the changes, in which it found that the measures have had positive results in terms of reducing play intensity and allowing players to have more control over their gambling.
While the changes have been effective so far, they leave no room for complacency, according to the UKGC. The agency said it will continue to monitor online slots games for non-compliance or any unintended circumstances.
Changes to Online Slots Games Proving Effective
The UKGC introduced strict measures for online slots games to make them less intensive and safer by design. Additionally, the new rules allow players to monitor their play and keep their gambling under control.
Among the major changes implemented by the regulator included an outright ban of a number of key features found in online slots games, such as auto-play, sounds or imagery which give the illusion of a win even if the return is just equal to or below a stake, and functions that speed up play. The Commission also placed a 2.5-second limit on slot spin speeds.
Under the new changes, operators are required to clearly show to the player their total losses or wins, as well as the duration of their play in any online slots sessions. The Commission also banned the reverse withdrawal option which previously allowed players to re-gamble funds they had initially requested to withdraw.
In its assessment, the UKGC said that play intensity on All Ways Pays online slots products has gone down since the implementation of the new measures. Staking activity also remained stable and there was no evidence of any major negative impact on the enjoyment of gamblers.
In addition to that, there was a decrease in the percentage of sessions that last in excess of one hour. Despite the limit on spin speeds, the proportion of stakes at the highest values dropped in the months after the changes were introduced. The measures did not result in any harmful unintended consequences for players, according to a survey conducted by the UKGC.
UKGC to Continue to Keep a Close Watch on Online Slots Games
UKGC's Director of Policy and Research Tim Miller described as "positive" the outcome of the changes but said they will continue to keep an eye on the online slot games segment which has the highest average losses per player among all online gambling products.