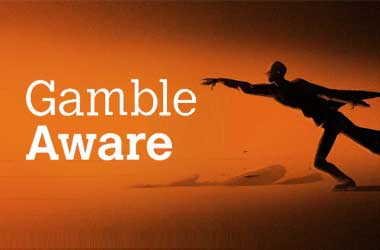 Summary:
The funding is intended to ensure the continuity of RET programs ahead of the implementation of the mandatory levy
GambleAware will conduct two funding application rounds, with the first one opening on Aug 7
Voluntary system to be replaced by a mandatory levy as part of White Paper recommendations
The funding system for gambling harm research, education, and treatment (RET) in the UK is set to switch from a voluntary contribution to a mandatory levy as part of the proposals contained in the Gambling Act Review White Paper.
As the industry and relevant agencies and organizations prepare for this transition, GambleAware is setting up funding for RET programs across Britain to ensure those who need help will still receive the support they need ahead of the full implementation of the new changes.
First Application Round To Open on August 7
GambleAware will open a funding application process for organizations focused on gambling harm prevention and treatment whose funding streams have been affected by the proposed mandatory levy. Applications will be assessed according to the grant-making charity's strategic framework.
To receive a share of the RET "stabilisation" fund, applicants must prove that they accomplish one or more of GambleAware's five outcomes in terms of addressing gambling harm: reduce the legacy of gambling harm, prevent the escalation of gambling harm, prevent gambling harm among at-risk individuals and communities, increase the awareness and understanding of the risks associated with gambling, and ensure individuals and communities receive adequate support.
Applicants are also required to demonstrate sustainability, value for money, evidence of need, potential outcomes and impact, and their delivery model and approach.
GambleAware will facilitate two application rounds this year, with the first running from August 7-21. The charity will notify organizations of the result of their applications by September. A second round of applications is scheduled for November 6-20.
Funding Aimed at Stabilising RET System During Transition Period
The funding, which is designed as a short-term measure to stabilize the RET system, may be accessed for the 2023/24 financial year, ending on March 31, 2024.
GambleAware will prioritize frontline services based in England, Scotland, and Wales involved in the direct delivery of services to affected individuals. The charity emphasized that the fund should be used for existing projects, not new ones.
GambleAware Chief Executive Zoe Osmond reiterated their support for the mandatory levy, but she also acknowledged that the transition period represents a time of uncertainty for the gambling industry and RET sector. Thus, there's a need to stabilize the system so that organizations can proceed with their ongoing projects and won't experience any funding shortfall during the changeover period.