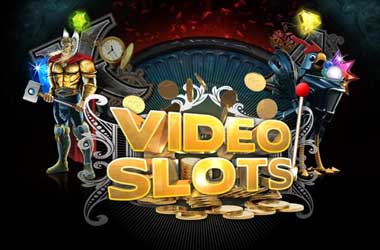 Summary
Videoslots breached gaming regulations between Oct 2019 and Feb 2022, according to the UKGC
The company acknowledged its violations and agreed to a £2 million regulatory settlement
It's the second penalty imposed by the UKGC for violating licence conditions
Videoslots Limited has been fined £2 million in the UK for failing to comply with the country's Licence Conditions and Codes of Practice (LCCP).
The UK Gambling Commission (UKGC) imposed the penalty after identifying multiple LCCP breaches committed by the Malta-based company from October 2019 to February 2022.
Videoslots Violated AML, Social Responsibility Rules
Violations uncovered by the UKGC investigation revolved around Videoslots' failure to carry out its social responsibility and anti-money laundering (AML) duties during the indicated period.
The company failed to conduct responsible gambling reviews, early intervention, and adequate identification regarding players exhibiting signs of potential gambling harm.
In one instance, Videoslots allowed a customer to deposit £112,225 and accumulate losses amounting to £58,725 in less than two months – from November 21, 2021 to January 7, 2022 – despite showing risky behavior, such as racking up huge losses and gambling for extended periods.
The same customer also triggered AML alarms but Videoslots' staff assigned in that area failed to properly carry out the necessary actions outlined in the operator's AML policies and procedures.
Videoslots did not have enough AML analysts, resulting in the company's failure to promptly and effectively implement processes to identify and prevent money laundering activities on its platform.
The operator also did not conduct adequate customer due diligence which is necessary to prevent financial crime. Due to the nature of the breaches, there's a high possibility that the company made the same violations with other customers that have not been reviewed by the Commission.
The regulator had previously flagged Videoslots for similar issues in the past but the company had repeatedly ignored warnings.
Second Fine for Videoslots In UK Market
Founded in 2011, Videoslots is among the major online casino sites catering to UK players. The company admitted to the breaches identified by the UKGC, including the lack of AML analysts, which it said was due to the impact of the COVID-19 pandemic.
Videoslots has agreed to pay the £2 million fine, the second hefty penalty received by the company in the UK due to regulatory failures. In 2019, it was fined £1 million by the UKGC over know-your-customer (KYC) violations.
This latest enforcement action taken by the UKGC provides lessons for the industry, reminding operators of their obligation to fully comply with their licence conditions.