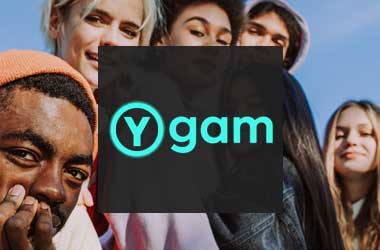 Summary
YGAM trained thousands of individuals responsible for safeguarding children
Latest report shows charity reached more than 1.8 million Brits
BGC Calls on DCMS to Publish Gambling Review White Paper
Since its inception, YGAM has worked tirelessly to protect children and young people from gambling-related harm through awareness-raising and evidence-based education.
The independent charity's various programmes in the UK continue to be effective and successful, with its latest social impact report showing that it had reached more than 1.8 million young Brits in 2022.
YGAM Highlights Increased Reach and Impact in 2022
According to YGAM's latest social impact report, the charity trained 4,819 delegates and 2,994 teachers and youth workers in 2022. Nearly all (99.6%) of the delegates trained said they would recommend YGAM workshops to colleagues.
The report also stated that 96% of teachers and youth workers who received training from the charity now feel confident about talking to young people about the harmful effects of gaming and gambling, with 98.1% also saying they are confident they can support and signpost young people to treatment programmes after participating in the workshops.
Parents who took part in some of the programmes conducted by YGAM last year have had positive experiences, with 94.9% saying they now feel confident about spotting signs of gambling-related harm, compared to the 14.9% who said so before the workshop.
YGAM also provided training to 876 healthcare professionals, 94 faith and community leaders, and 332 staff members at universities. Additionally, a total of 336 academy players from 12 professional football clubs across the UK completed the YGAM workshops on gaming harms via the League Football Education programme.
Overall, the charity reached 1,857,895 young people through its education training and workshops in 2022.
YGAM CEO Dr. Jane Rigbye has welcomed the findings of the report, saying they are a "source of pride" for the charity. She expressed gratitude to the YGAM team and the charity's partners and supporters who all made huge contributions to the charity's programmes during the year.
Rigbye said they will continue to build on the impact of their existing work, abiding by their new strategy for the future which is focused on safeguarding the digital generation.
BGC Calls on DCMS to Publish Gambling Review White Paper
YGAM's social impact report has been released as the publication of the Gambling Act Review White Paper continues to be delayed.
The Betting and Gaming Council (BGC) has called on the government to publish the White Paper as soon as possible following the appointment of Lucy Frazer as the new Secretary of State for the now-renamed Department for Culture, Media, and Sport (DCMS).