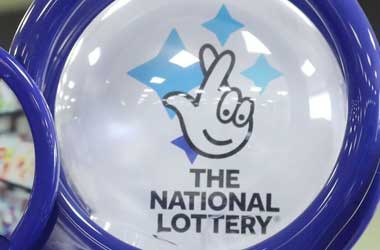 The UK is finally taking steps to protect young people from gambling harm. The government has decided to increase the minimum age for lottery players. Currently players who are over 16 years are allowed to buy lottery tickets.
The new rules will allow only players who are over 18 access to the national lottery. However, the change will not be immediate though as the new rule will take effect only from October 2021.
The UK government is currently proceeding with a review of the 2005 Gambling Act and a number of changes are expected.
Raising the minimum age to 18 years for buying lottery tickets is just the first change. It is the first change because it was arguably the easiest decision to make. The National Lottery has grown in popularity with every passing year due to a number of reasons.
The size of different lottery games such as the Powerball and EuroMillions can range in the high seven figures which is a life changing sum of money. The biggest lottery win recorded by the National Lottery came just last year when a lucky winner won £170 million. This lottery win made the headlines on both print and digital media and motivated a number Brits to test their lucky with the lottery.
Stats show that a lot of young Brits buy lottery tickets on a regular basis to see if they can also become an overnight millionaire. Gambling opponents claim that allowing young people to buy lottery tickets opens them up to develop habits that could potentially lead them to gambling addiction at a later stage in life.
The UK government has decided that it needs to provide better protection to those under 18 and limit their access to lottery tickets.
Lottery Rule Change – Just The Start
UK culture minister Oliver Dowden points out that the 2005 Gambling Act was written for an analog age when people had to go to betting locations. Today, the digital revolution allows for bets to come from anywhere and from anyone. Changes need to be made to better protect vulnerable bettors like children and gambling addicts.
Many stakeholders approve of the 2005 Gambling Act review. Even the Betting & Gaming Council (BGC) which is the industry trade body is supportive of the review, pointing out that it is a good opportunity to make the industry safer.