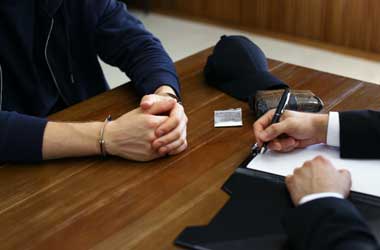 Summary
England and Wales to screen criminals for gambling harm
The UK does not have stats of crimes linked to problem gambling
Licensed operators urged to do more to protect players
The UK continues to delay publishing a White Paper that is designed to make radical changes to the 2005 Gaming Act.
Anti-gambling opponents continue to put pressure on the UK government to release the White Paper and make significant changes to online gambling regulations in the country.
Police in England and Wales have decided to be proactive and now test criminals to check if they have any problem gambling related symptoms in 2023. One main reason behind this new push is that there is a firm believe with the UK police force that high stakes gambling is one main factor that is causing an increase in criminal related activities.
A total of 10 police teams will initially be tasked with the responsibility of checking criminals for problem gambling signs. UK authorities believe that just like alcohol and drugs fuel crime related sprees, gambling addiction is also playing its role in criminal activities such as burglaries, home invasions, pick pocketing, online scams and petty theft.
While the UK has stats on alcohol related crimes and drug related crimes, there are very little stats with regards to problem gambling related crimes. The police force will initially start out with 10 teams to monitor gambling related crimes amongst criminals and then increase that to seven more teams before the end of 2023.
Joy Allen who is the Durham Police and Crime Commissioner and also the join head of the Association of Police and Crime Commissioners said that the goal is to have all police forces take on the responsibility to check criminals for problem gambling symptoms.
Licensed Operators Must Do More
The iGaming market in the UK is reported to have brought in more revenue than the iGaming market in the UK with the UK market bringing in just over £9 billion in revenue during 2021 while the US market brought in just under £8 million in the same year.
Given the size of the UK iGaming market, pressure is once again being imposed on licensed gambling operators in the UK to do more to protect players in 2023.