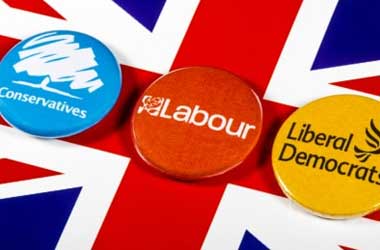 Summary
2005 Gaming Act review could change political climate
BGC CEO Michael Dugher shares his views
Protect gamblers but do not over do things
A special commission in the UK are currently reviewing the 2005 Gambling Act and are expected to recommend significant changes.
The proposed changes will have a big impact on the political scenario in the UK based on how the government decides to respond to these suggestions.
Michael Dugher, the CEO of the UK's Betting and Gaming Council (BGC), thinks that this could seriously change the political landscape because gambling is an essential part of the culture for many of the voting public. This is especially important in the "Red Wall" area of parliament seats in Northern England and Midlands. These have always been traditionally Labor voting areas but shifted to Conservative back in 2019.
Working Class Priorities
According to Dugher, voters in these areas love the gambling culture and often depend on it as part of their revenue. If there are any changes to the Gambling Act, then Tory MPs might be facing a revolt from their constituents. This could lead them to flip back to Labor which would be disastrous to the Conservatives.
The current political atmosphere in the UK is already tense. Many voters are already tired of how the government has handled the COVID situation and the lockdown. If the Gambling Act is made to be much stricter, many of them will feel that this is another attack on their freedoms to bet on sports or enjoy themselves by the ruling government.
As proof of this sentiment, Dugher pointed to a recent survey by Racing TV. It showed that 85 percent of current bettors think that many would move to illegal gambling options if more restrictions are placed on betting. A more important piece of data is that 95 percent would not be happy if legal bookmakers forced them to reveal payslips as proof of funds or checked with their banks to learn whether they had enough money to wager.
Dugher acknowledged that it can be a difficult balancing act. On one end, the government needs to protect gamblers from addiction and unsafe gambling practices. But they also have to allow for personal freedoms and protect the gambling industry's health. Moving to one side can damage the other too much.
Stricter Regulation Bad For Everyone
Dugher insists that becoming stricter is not the answer to regulating the gambling industry. It would lead to gamblers seeking black-market solutions. This puts gamblers at risk and endangers the legal gambling industry.
However, there is a need for greater protection of children and young people from the dangers of gambling. Studies have shown that the UK Gambling Commission is having some success with its efforts, seeing a drop in young people gambling from 23 percent in 2011 to 11 percent in 2019. The number is still too high, so the focus is still on reducing gambling harm in the country.