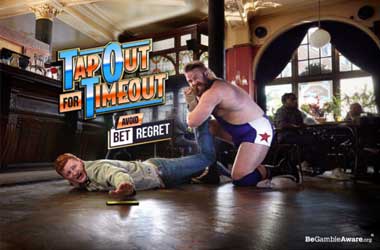 The Premier League launched its new season last week and UK football fans have been glued to their television screens as most fans are still hesitant to attend games in person due to the on-going concerns with COVID-19.
With increased viewership expected across all Premier League football games, gambling operators continue to advertise their services during games.
The UKGC and the Advertising Standards Authority (ASA) have put in place different measures to protect viewers from being over exposed to gambling ads but it still continues to be a problem in the UK.
GambleAware is an organization that focuses on keeping people away from gambling harm. The organization first introduced its Bet Regret campaign during the 2019-2020 season. The campaign was launched in order to address the growing concerns of problem gambling in the UK. Reports have shown that British male gamblers between the ages of 18 and 34 are most vulnerable towards gambling addiction.
The Bet Regret campaign was launched to raise awareness regarding problem gambling and the response has been positive so far. GambleAware added its Tap Out feature to its Bet Regret campaign last season and encouraged bettors to think twice before placing a bet. They encouraged bettors to take advantage of the Tap Out feature and not bet emotionally.
BeGambleAware
GambleAware reported that the nearly 60 percent of the people surveyed were now are of the Bet Regret Tap Out feature and more than 70 percent from the most vulnerable demographic were aware of the Tap Out option. One out of every five bettors say they have used the Tap Out feature and affirm that it has helped them keep their betting activities in check.
Tap Out Feature Moderates Betting Activities
Many UK bettors have reported that they ended up placing a bet when they were drunk, bored or feeling a bit depressed during the lockdown. The Tap Out campaign encourages bettors not to place their bets immediately but make use of the Tap Out feature and take a few minutes to move away from the betting app.
Lots of users claim that the tap out feature made them forget about betting as they got distracted and forgot about placing their bet. GambleAware, Chief Executive Zoë Osmond said that the results from the campaign were positive as the Tap Out feature was intended to provide bettors with a tool to help them moderate their betting activities.