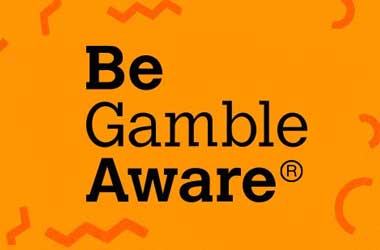 Summary
Licensed operators decide to withhold 25 % of charity funds
BGC's plan has been criticized by government officials
Pressure grows on the government to impose a statutory levy on gambling firms
GambleAware will no longer be in charge of 100% of the funds donated by the UK betting industry intended for tackling gambling harm.
Sources have revealed the Betting and Gaming Council (BGC) recently notified the industry-funded charity that the association's four biggest members would allocate a portion of the funds to projects and initiatives directly chosen by them.
UK Gambling Industry to "Keep Back" 25% of Funds
GambleAware currently commissions problem gambling research, prevention, and treatment services using donations from the industry. It has the final say on how and where the money would be spent. That may no longer be the case in the future as the BGC apparently had a change of heart.
In 2020, Flutter Entertainment, GVC Holdings, William Hill, and Bet365 pledged to give £100 million over four years for treatment services to help problem gamblers, with GambleAware tapped as the main commissioning agent.
In earlier statements, the BGC said that set-up would remain, with GambleAware set to receive £110 million by 2024, higher than the original pledge. But it has now emerged the industry is planning to "keep back" 25% of funds for its preferred causes.
Calls Grow for Implementation of Statutory Levy
The latest developments have intensified calls for the implementation of a statutory levy to fund gambling harm research, education, and treatment (RET) initiatives. Gambling companies currently make donations under a voluntary system which advocates for a mandatory levy say lacks consistency, accountability, and transparency and would not provide sustainable funding for programs to address gambling harm.
The current government under Prime Minister Rishi Sunak is reportedly considering including the statutory levy in the Gambling Act Review White Paper. BGC's move to keep back 25% of the funds from GambleAware is believed to be in response to the upcoming reforms.
Former Tory leader Iain Duncan Smith said BGC's plan to divert a portion of the money to its chosen projects makes it more necessary to implement a mandatory levy for the industry. Labour peer Hilary Armstrong also said there won't be any transparency and accountability should the industry get what it wants.
While GambleAware has often been criticized for its links to the industry, the charity is backing proposals to impose a statutory levy of 1% of gross gambling yield (GGY).
A representative for the BGC maintained that the industry "has no say" on how the voluntary funding would be used by charities, but their concern is GambleAware's refusal to provide transparency on how the money is being spent from nongam stop casinos.