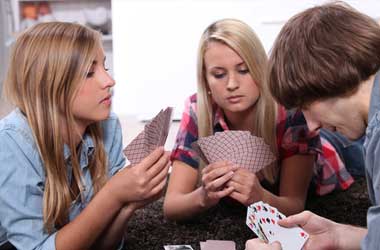 Summary:
GAMSTOP reported a total of 48,000 new sign-ups from January to June 2023
Younger people aged 16-24 accounted for 21% of new registrants, up 30% from last year
The latest figures indicate that GAMSTOP has become an important tool in fighting gambling harm
The UK's online gambling self-exclusion scheme, GAMSTOP, has seen a rise in sign-ups during the first six months of 2023, especially among younger customers aged 16-24 years old.
The latest figures highlight the growing importance of self-exclusion tools in reducing gambling harm, according to GAMSTOP CEO Fiona Palmer.
GAMSTOP Registrations Increase in First Half of 2023
From January to June 2023, a total of 48,000 customers registered with GAMSTOP, up 12% from the same period last year. Sign-ups hit a new all-time high in May, surpassing the previous monthly record reported in March which was mainly brought about by the gambling activities associated with the Cheltenham Festival.
Of those who registered during the first half of the year, 21% accounted for the 16-24 age group, an increase of 30% year on year. This rise coincides with the findings of a recent study conducted by GAMSTOP and YGAM which show that one in four UK students who gamble could be experiencing harm, with one in two admitting that gambling has had some impact on their student life.
The latest figures also indicate that customers now want to block themselves from online gambling sites for a longer time, with half of new sign-ups opting for the maximum five-year self-exclusion period. Reflecting the usual trends, the majority of new registrants (71%) are men while 29% are women.
All in all, over 390,000 Brits have signed up for GAMSTOP since it began operating in 2018.
Palmer said the free self-exclusion scheme has benefitted many customers struggling with gambling-related problems, which underlines the tool's increasing importance in allowing people to take control of their gambling.
White Paper Consultations Must Follow Legal Standards
The latest GAMSTOP figures were published as the UK Gambling Commission (UKGC) began its White-Paper related consultations. On this matter, law firm Mishcon de Reya stressed that the white paper consultations should abide by the legal standards of being "fair and lawful".
The UKGC's first tranche of consultations focuses on finance risk checks. The DCMS also launched its consultation on slot stake limits.
Mischcon de Reya stated that industry stakeholders must be given sufficient information and explanation on the consultations so they can provide meaningful responses. Furthermore, relevant agencies must consider the responses before making a final decision on the implementation of the White Paper proposals.