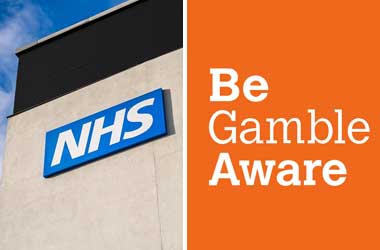 Summary
NHS England will no longer take funds from GambleAware
NHS problem gamblers not comfortable with GambleAware partnership
NHS will raise funds on its from April 1, 2022
National Health Service (NHS) England director Claire Murdoch wrote to charity organisation GambleAware that the NHS would fund its advents to treat people with gambling addiction. Murdoch said that the change would be effective from April 1 2022 among rising demand to assist gambling addicts.
Patient Discomfort – Reason to Deny Industry Funding
The NHS director mentioned parting ways with GambleAware due to the discomfort of patients at availing treatment services partly financed by the gambling industry. She cited the factor as influential enough to refuse any financial assistance from GambleAware in the future. Currently, 0.5% of the adult population in the United Kingdom (UK) is susceptible to problem gambling. A significant 2.2 million people are at risk of gambling addiction.
As per the Betting and Gaming Council (BGC), the British gambling industry has been funding the treatment of patients for the last 20 years, besides minting a massive annual profit of more than £14 billion. The industry reportedly paid £16 million to GambleAware in 2021 between April and December. Out of the amount about £1.2 million was allotted as grants to gambling clinics run by the NHS.
Murdoch acknowledged that while industry-backed funding had allowed the NHS to expand its treatment services considerably, patient discomfort at the source of the funds prompted the NHS to finance the services independently. She added that the clinicians running the facilities reported an increase in the conflicts of interests attributed to the financing by the gambling industry.
Murdoch further said that the health service would continue to collaborate with GambleAware to develop a coherent treatment plan to address the issue of gambling addiction effectively. She wrote to GambleAware that addressing the harms ushered in by gambling alone was neither the NHS' job nor within its capacity. In 2021, Murdoch had urged that gambling firms should abide by a compulsory levy to fund treatment services as the NHS had been picking up its slack on the issue.
Number of NHS Facilities to Rise from May 2022
In 2021, prominent gambling companies like Entain, William Hill and Bet365 voluntarily pledged about £9 million to GambleAware to finance NHS centres as well as the 24-hour National Gambling Helpline to help gambling addicts.
The number of treatment clinics in the UK will rise to seven with the addition of two new facilities in Southampton and Stoke from May 2022. As per the NHS, between April and December 2021, there was a 16.2% increase in patients with severe problem gambling issues compared to the numbers in 2020.