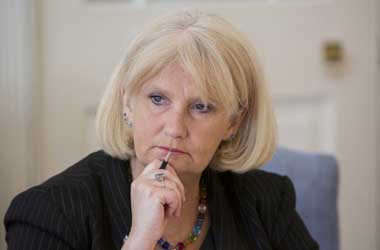 The land based gambling industry in the UK has taken a massive hit during the last 18 months due to the extended lockdown brought about by the coronavirus pandemic. However, online gambling and betting operators have benefitted from this lockdown as their player traffic and gaming revenues have spiked significantly.
Studies show that this spike has also resulted in a spike in problem gambling numbers. There is now an estimated 300,000 to 1.4 million gambling addicts in the UK and only a small percentage of them are receiving help.
The National Health Service (NHS) UK is concerned with the rise of problem gambling numbers and claims that it could soon turn out to be one of the biggest challenges that the UK's health sector will have to deal with.
NHS England mental health chief Claire Murdoch lashed out at the betting industry and said that while they have had to battle with the impact of COVID-19, the number of patients battling gambling addictions is a serious cause for concern. She believes that the UK government needs to be stricter with gambling operators or prepare for a massive problem gambling epidemic.
Murdoch accused the online gambling industry from profiting during the COVID-19 lockdown and then leaving it to the NHS to fix the problems caused by problem gambling.
Gambling Operators Should Pay Mandatory Fee
The current system in the UK requires gambling operators to make voluntary donations to help with educating and treating gambling addicts. These voluntary donations bring in between £10 to £15 million each year which is not sufficient to deal with the growing gambling addiction rates in the UK.
Some gambling operators end up giving single donation digits just to be included in the list of public donors. Murdoch has called on the UK government to look into this practice and drop the voluntary option of getting gaming and betting operators to donate. She wants the UK government to impose a mandatory donation amount or percentage that will help generate more funds to address problem gambling in the UK.
The NHS currently has two gambling clinics opened for the public and are set to open another 14 clinics in the months to come. Murdoch claims that less than 3 percent of the problem gamblers in the UK are currently being treated. We will have to wait and see if the UK government takes up Murdoch's recommendations in 2021.