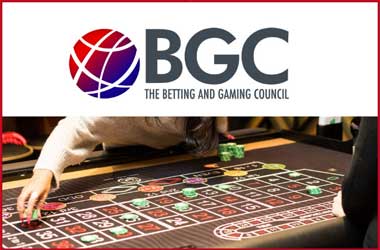 The United Kingdom (UK) has had to deal with a significant rise in problem gambling numbers for the last few years that has caused a lot of headaches for the UK Gambling Commission (UKGC) and the UK government.
The UKGC has taken a number of steps in recent years and so has the government to address the issue of problem gambling. It appears those steps are finally paying off based on the recent survey carried out by Yonder Consulting.
Yonder Consulting carried out a telephonic survey for 4,005 participants located throughout the country. All participants were over the age of 16 and were part of a telephonic interview that was carried out during Dec 2020, March, June and Sep 2021. The results of the survey showed that problem gambling numbers have declined in the UK.
The problem gambling rate during the same period a year ago stood at 0.6 percent but has now dropped to 0.3 percent. What was even more encouraging was to see the decline in problem gamblers in the age group between 16 to 24 as the number dropped from 0.8 percent to 0.4 percent based on the 374 participants out of the 4,005 who fell into this age bracket.
The biggest decline in problem gambling was in the age group between 25 to 32. This age group had registered 1 percent of problem gamblers in Sep 2020 but the number dropped significantly to just 0.3 percent this year. The moderate risk percentage has also declined from 1.2 percent in 2020 to 0.7 percent this year.
BGC Backs Responsible Gambling
The Betting and Gaming Council (BGC) which represents an impressive list of licensed betting and gaming operators in the UK were happy to see that problem gambling is declining in the UK. The BGC reiterated their commitment towards responsible gambling and said that they and their members would continue to push responsible gambling initiatives going forward.
BGC chief executive Michael Dugher said they have put in a lot of efforts since 2019 via multiple campaigns to bring down problem gambling numbers. Some of those efforts include financial gambling awareness programs by GamCare and YGAM, running advertising campaigns to promote responsible gambling tools, implementing tech to interact with online players and funding more gambling research studies.
Dugher said they will continue their efforts to push gamblers away from unlicensed sites to licensed operators.