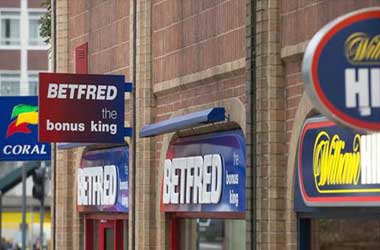 Poorer areas in the UK have the most number of gambling sites across the country, resulting in more hardship and increased social problems according to new research "The geography of gambling premises in Britain" conducted by the University of Bristol, in collaboration with the Standard Life Foundation.
The study found that the UK's most deprived areas are home to 21% of all gambling premises in the country.
By comparison, just 2% of the sites are located in the country's most affluent cities and towns. This means that gambling outlets are ten times more likely to be found in poorer towns than in the least deprived areas.
The highest number of bookmakers per capita was recorded in Liverpool, Middlesbrough, Glasgow, and parts of London, which all belong to the bottom tenth of the country in terms of deprivation.
The research also found that there were more gambling sites in the UK than shops operated by the big eight supermarket chains combined, though it also noted that the number has dropped over the past few years.
Lack of Facilities and Services in Deprived Towns
Half of the UK's gambling treatment centers were within five minutes walking distance (250 meters) from the nearest gambling outlets, the research has found, but some gambling venues were also located within 250 meters of almost 10% of schools, putting over 700,000 pupils and students at risk of being exposed to gambling.
Just 10% of all food stores were found in the poorest towns, but a huge number of amusement arcades, adult gaming centers, and bingo venues operate in the said areas. Moreover, the most affluent towns and cities had a wider range of services available, such as supermarkets and libraries.
According to Jamie Evans, senior research associate at the University of Bristol, the research highlights the obvious disparity between facilities and amenities available in the most deprived areas, compared with the more affluent parts of the country.
He said those living in poorer communities are faced with harmful choices due to lack of access to services, facilities, and opportunities that could have helped improve their lives.
UK Must Level Up
Mubin Haq, chief executive of the Standard Life Foundation, said problem gambling is a public health issue that needs urgent attention. He called on the government to take into account the location of gambling sites as it considers new gambling reforms as part of an ongoing review of the Gambling Act.
He also recommended that local authorities be granted greater control over licensing if the government wants to elevate its fight against problem gambling.