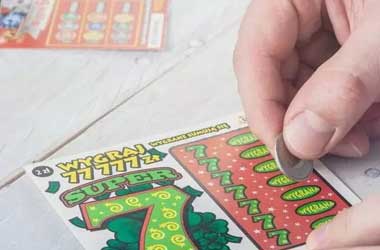 Summary
GamCare survey shows that 38% of UK parents who are problem gamblers bought their kids scratchcards
The younger parents are the ones more likely to play scratchcards with their children
GamCare said exposing children to gambling at an early age could lead them to addiction
Exposure to gambling at a young age may lead to addiction in later life. GamCare has issued the warning after its latest survey found that children of problem gamblers are more likely to have been introduced to gambling early in their life.
The study conducted by YouGov and commissioned by the charity shows that 38% of UK residents identified as problem gamblers had purchased scratchcards for their children. While scratchcards are not considered a major factor for gambling addiction, they often serve as an "entry point" into other forms of gambling, according to Alexa Roseblade, GamCare's senior programme manager.
The findings underline how problem gambling can potentially be passed on to the younger members of the family especially if the parents themselves are already suffering from it.
People with low-level problems also tend to expose their children to gambling, with 22% of them allowing their kids to play scratchcards. Meanwhile, 8% of parents who haven't engaged in harmful gambling and 5% of those who are non-gamblers have bought scratchcards for their children.
We've been told time and again that children who are exposed to gambling at a very young age often engage in other forms of gambling when they get older, especially if they've experienced huge wins during their early gambling exploits. There's a huge possibility they'll want to repeat that through other forms, according to Roseblade.
Younger Parents More Likely to Buy their Kids Scratchcards
Over 4,000 UK adults and more than 500 young people aged 14-15 participated in the survey, with 12% of parents saying they had bought scratchcards for their children. Twenty percent said they may also do it in the future. The survey also found that younger parents are more likely to buy scratchcards for their kids.
Survey respondents aged 14 and 15 revealed they had been introduced to gambling by their parents and even played with them and other family members. Arcade games both online and in-person (29%) are the most popular form of gambling among parents and their children, followed by scratchcards (27%). In some instances, the games involved betting using pennies or sweets.
A significant number of parents who are problem gamblers (35%) said their kids are likely to bet on sporting events when they reach the legal age. That compares to just 7% of those who don't gamble.