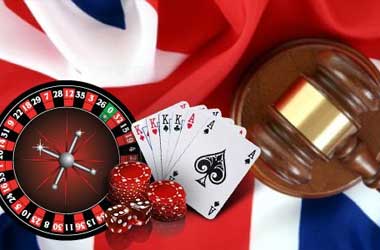 Summary
The UKGC has admitted to being challenged in policing new gambling products
New products should be monitored for gambling-related harm
A more agile approach to dealing with emerging markets
Sarah Gardner, Deputy CEO of the UK Gambling Commission (UKGC) made some strong statements during the ICE 2022 London expo.
The UKGC Deputy Chief said the emergence of new gambling products across the UK's gambling market has the potential to put customers at risk of gambling-related harm.
According to Gardner, while the new products don't look similar to the traditional gambling methods like casino games, slots and sports betting, they can still cause harm to consumers. She emphasized the need to closely monitor these products and find ways on how to control the risks and promote more awareness.
The UKGC is currently facing a unique challenge in terms of regulating those products given that the language being used does not clearly indicate whether or not customers are gambling when they patronize them. Therefore, it's hard to identify whether they fall within the UKGC's remit.
Unlike the traditional gambling methods, the Commission finds it difficult to monitor the gambling-related harm associated with these new products as there is no specific way of tracking the consumers' losses and deposits. Many are also enticed to invest huge sums in these products because they are not fully aware that it constitutes gambling.
While Gardner fell short of identifying the specific products in question, it's understood she was referring to Football Index, an online gambling platform operated by BetIndex Ltd which collapsed in March 2021.
The platform, launched in 2015, allowed players to gamble on the future success of footballers. The company was licensed by the UKGC, however it also had investment features which meant it should have also been regulated by the UK Financial Conduct Authority (FCA).
Non-fungible tokens, widely known as NFTs, are also one of the novel products becoming increasingly popular these days which need further monitoring by the UKGC. These products, created and traded through the blockchain and come in the form of memorabilia, artwork, or fan tokens for sports, fluctuate in value. In recent months, several major gambling companies have announced plans to join the NFT world, including Entain.
Prompt Action Needed
Gardner also highlighted that the black market remains an area of focus for the Commission and that they're ramping up their efforts to combat it. She also stressed the need for both the UKGC and the industry to act promptly on issues faced by the sector, and improve measures to safeguard consumers.